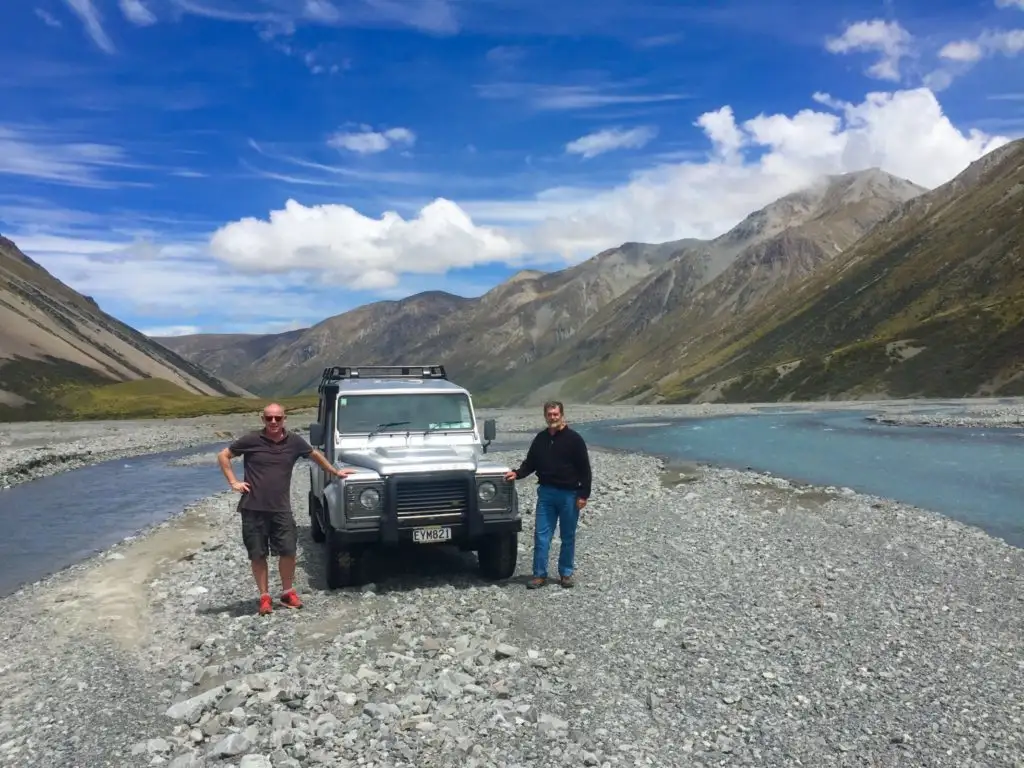 The 8 Best Outdoor Activities in Tekapo
Sitting on the shores of the iconic opaque glacier-fed Lake Tekapo, set on a backdrop of snow-capped mountains and blue skies is the bustling town of Lake Tekapo Township. Both Kiwi's and international travellers alike revere this as one of the best places to visit in New Zealand!
For photographers, adventure seekers, outdoor enthusiasts, families and honeymooners alike – there's an adventure activity for everyone! So, if you're planning the perfect trip to Lake Tekapo Township, read on to discover the 8 best activities – hand picked by the locals here at Tekapo Adventures.
The 8 best outdoor activities in Tekapo are:

1. Scenic 4WD Tours
What better ways to build a lifetime of memories with friends, family or colleagues than exploring the great outdoors with a scenic 4WD tour! Tekapo Adventures offers a range of small-group or private guided tours, with access exclusive private access to the most unique areas of Mackenzie country high-country stations.
Charge your cameras and be prepared to be left breathless as you cross merino sheep stations, drive through rivers, sip tea in the wild, and gain access to awe-inspiring views of the surrounding landscapes without any crowds (unless you count the sheep). Along the way, your local guides will give you a first-hand lesson in the region's history, and geological events that formed this unique part of New Zealand.
Choose from 3 tours options:
Website: www.TekapoAdventures.com
Vehicles: Land Rover Defenders
Contact: +64 20 4156 4900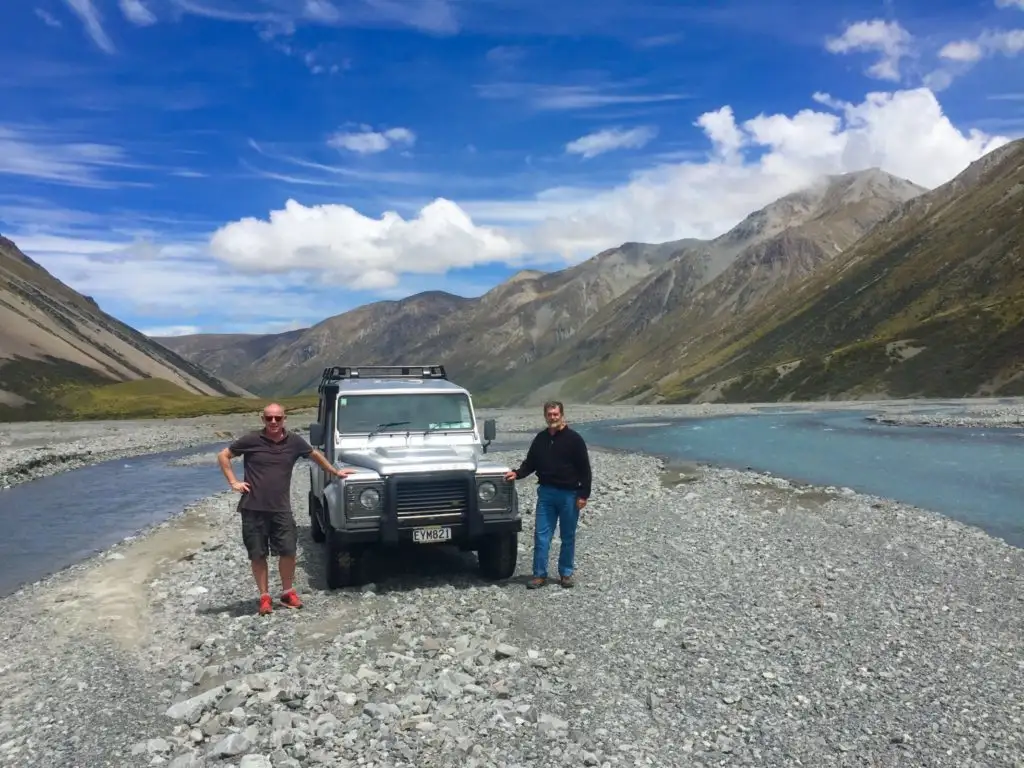 2. Take a stargazing tour
As if New Zealand's breath-taking beauty and wilderness are not stunning enough, the Mackenzie Basin holds the world's largest Dark Sky Reserve that stretches from Tekapo to the high peaks of Mt Cook. The first of its kind, it's no wonder people are flocking from around the globe to see a sky full of stars so clear and pristine, unlike anywhere else in the globe. Viewing the night skies of the Mackenzie Basin with Stargazing Tekapo offers an incredible educational experience, matched with awe and mystery.
While Lake Tekapo Stargazing has been ranked as the "9th must do in the world" experience, Earth & Sky Tekapo are regarded as leaders in astro-tourism and they are highly recommended. Earth and Sky use state of the art equipment and top-notch knowledge to deliver observatory tours that will leave you with deep awe and inspiration with a deeper connection to the mysteries of our outer celestial worlds.
Tekapo Stargazing: State Highway 8, Tekapo Village, Lake Tekapo
Dark Sky Project: 1 Motuariki Lane, Lake Tekapo
3. Hike the Mt John Summit Track
The Mt John Summit Track is widely regarded as one of the best day hikes in Tekapo. Starting near the Tekapo Springs complex, this hiking track winds its way through pine and larch forests steadily to the summit of Mt John where the Earth & Sky Observatory is. Moderate fitness is a must and the views are worth the huff and puff up the hill.
Hikers are rewarded with 360-degree views of Lake Tekapo, Godley Mountains, Richmond Range, Lake Alexandrina, Mt Joseph, Cass Valley, and Ben Ohau Mountains. Simply a little beauty hike that is the local's training circuit for fitness.
Starting Location: Beside the Tekapo Springs Complex – 6 Lakeside Drive, Lake Tekapo
Hiking Time: 1-hour and 30-minutes
Mountain Biking Time: 1-hour
Difficulty: Advanced
4. Take an Air Safari
The best complement to a scenic 4WD tour taking you into the mountains, is a view of those mountains from above. Air Safaris offers visitors a remarkable journey in the sky for a truly unique perspective of New Zealand's tallest (and most beautiful) mountains.
Along the way you'll see glaciers, braided rivers systems, New Zealand's tallest mountains and endless vast wilderness. Regardless of what season you're visiting Tekapo, check out Air Safaris Tekapo to treat yourself, friends and family to a scenic flight that will build a lifetime of memories.
Location: 8 Rapuwai Lane, Lake Tekapo
Destinations: Lake Tekapo, Glentanner (Mt Cook), Franz Josef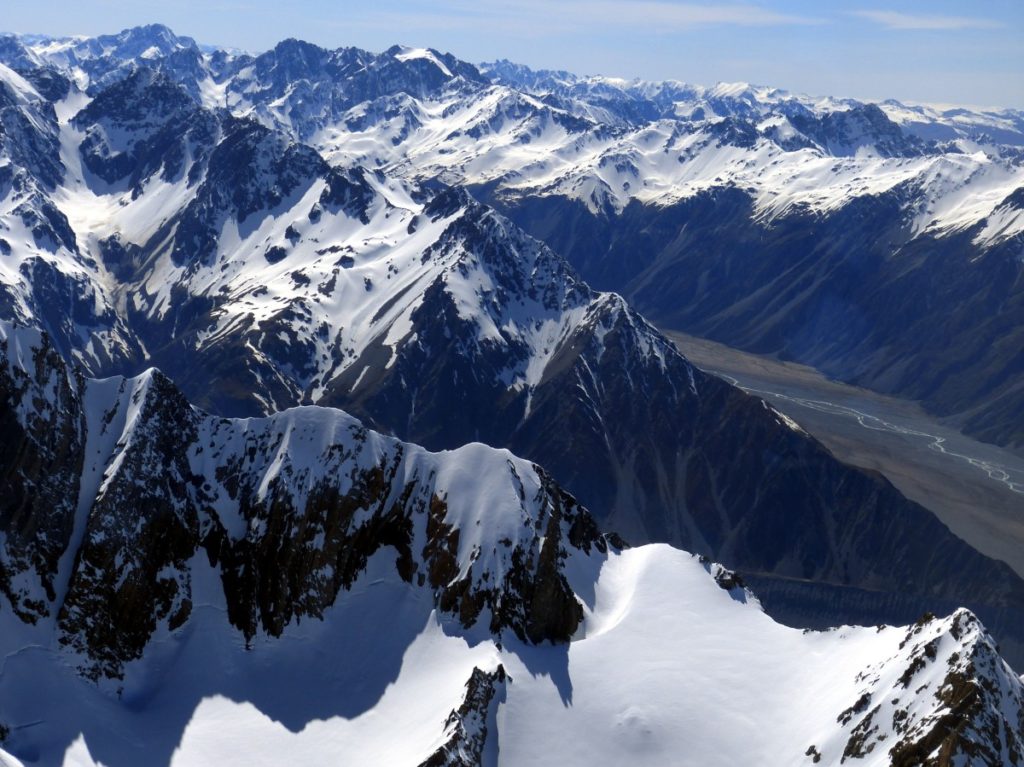 5. Soak in the hot pools at Tekapo Springs
No matter what season it is, there's nothing like a soak of the muscles at Tekapo Springs overlooking Lake Tekapo (especially if you've hiked up Mt John). Subsequently, Tekapo Springs is a great place to unwind and relax after a day of adventuring through the Mackenzie Country.
Take the kids and let them enjoy the range of play pools, fountains and (in winter) even have a go at ice skating!
For a truly unique experience, you can also stay later to enjoy a stargazing tour from the pools themselves! Relax warmth as you soak in the calm night skies, with expert guides.
Location: 6 Lakeside Drive, Lake Tekapo
Activities: Hot pools, day spa, steam/sauna, ice skating, stargazing
6. Go Horse Trekking
For our fellow animal lovers out there, taking in Lake Tekapo's beauty from the saddle, reigns in hand is a truly magnificent experience. Mackenzie Alpine Horse Trekking offers rides to suit all ages and abilities. Choose from their 4 trekking tours to experience walking through those glacial-fed waters, over Mt John, or across to Lake Alexandrina on horseback.
Location: 108 Godley Peaks Road, Lake Tekapo
Duration: Varying – 0.5-hours to 3.5-hours
7. Go mountain biking
For the more active traveller, jump on a bike and explore Lake Tekapo like a kid again! There are numerous paths to pedal through and take in the stunning scenery of the Mackenzie Country from behind the bars.
In fact, Annie at BeSpoke Bike Tours arranges custom bike trips from Lake Tekapo township. Give her a call and rent a bike, or ask for 'a custom few days of biking around the Mackenzie Basin'. She'll make sure you leave Tekapo with a full camera, saw jaw from smiling and sore legs from not wanting to go home. In the end, there is nothing like getting active while on holiday.
Location: 16 Murray Place, Lake Tekapo
Contact: Annie +64 21 151 3742
8. Go jet boat riding
If the legs are sore from all that hiking, biking and horse riding, then a fast-paced jet boat ride with Tekapo's only jet boat operator – Tekapo Jet.
Starting and finishing in the town centre you will enjoy the G-forces, noise and thrill of 360-degree spins as you journey across Lake Tekapo and around Motuariki Island. Your professional guides will stop at iconic photography locations and give you a local's insight to the history and geology of Lake Tekapo and the surrounding waterways.
Location: State Highway 8, Lake Tekapo
Contact: 0800 835 538
"Experience The Outstanding Natural Landscapes Of The Mackenzie Country"
Join us for 8 Lake Tekapo Activities and make memories for a lifetime!
Email: info@tekapoadventures.com 
PH: +64 20 4156 4900  (020 4156 4900)