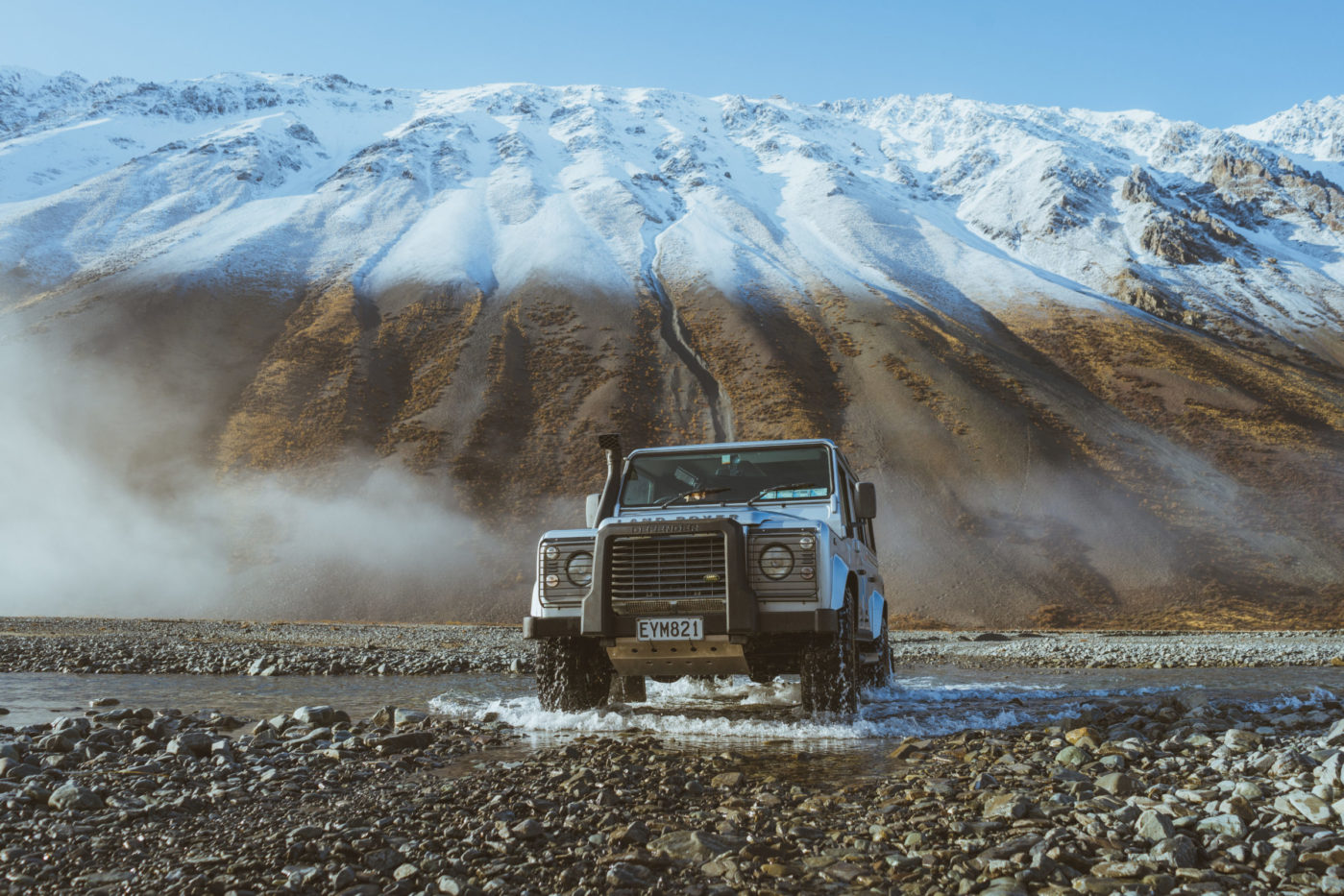 The 10 Best Lake Tekapo Winter Activities
Lake Tekapo in Winter offers an even more spectacular visit to guests, with its snow-capped peaks and clear blue bird sky days. Opposite to summer season when most of the snow is melted away, Lake Tekapo is a wonderful place during winter as it shines in all its beauty during the winter months of June, July & August.
We reckon it's one of the best times to visit Lake Tekapo, when it's less busy and you can enjoy the southern alps at their finest.
The best winter activities in Tekapo are:
What are the winter months in New Zealand?
Situated in the middle of the South Island, in the beautiful Southern Alps is a picturesque glacial fed lake that offers visitors a winter wonderland during the winter months in New Zealand of June, July & August.
The scenery offers breath-taking dreamy towering mountains covered in snow and glistening glaciers in a distance, with of course a bright turquoise lake in the middle. Photography time for sure! Even an old outdated I phone does the trick. 

Driving to Lake Tekapo in winter
Winter driving in New Zealand is often more unpredictable than the summer. We do have a few high alpine passes that require chains to be carried during the winter months. Usually you wouldn't need to put these on, unless in a winter storm, however we do advise to not drive very early in the morning or late at night during the winter- to avoid icy conditions when the temperatures fall.
So usually, you are fine to drive without chains on, but their always handy to have, especially if your travels are taking you further South.
Driving from Christchurch to Lake Tekapo in winter 
Driving to Lake Tekapo in the winter is usually fine. The most dangerous section of the road in this direction is Burkes Pass which is a relatively easy low pass sitting at 700Metres in elevation.
It is advised to always check the weather forecasts and carry chains with you in the event you need them, but quite rare you will need to fit them on this section of the road.
Driving from Queenstown to Lake Tekapo in winter 
When driving from Queenstown to Tekapo from the south, there is one of the riskier sections of the road, that is a proper alpine pass called The Lindis Pass. The Lindis Pass does require chains when winter driving. Requiring chains mean that you need to be driving with them in the car, and put them on if it's icy or snowy.
The Lindis Pass is often icy and snowy in the winter months, as it sits at around 1000m in elevation, and is often icy in the early mornings and night time. So, we suggest driving during the day light hours after 9 am and before 6 pm.
What is the coldest place to visit in New Zealand?
One of the coldest places in New Zealand is a small town called Alexandra in Central Otago. Next to that is an even smaller town that is next to Lake Tekapo about 40 minutes-drive south called Twizel. Twizel is suited in the Mackenzie Basin and often has the coldest temperatures in the country next to Alexandra.
The 10 Best Lake Tekapo Winter Activities
Tekapo offers a range of awesome winter activities. From downhill skiing, ice skating and snowboarding, and even a snow tubing park. Even just enjoying the scenery is enough for most people, with the snow-capped mountains and breath-taking blue lake.
The scenery can be enjoyed from various areas around the lake, and throughout the various hikes and lookouts in town. But you'll be capturing the same scenery a most people that way. It's best to try and get off the beaten track a bit for the best photos of Lake Tekapo.

1. Join a private scenic 4WD tour
One of the best ways Lake Tekapo things to do in the wintertime, is joining a private scenic 4wd tour. This winter activity will take you on a breath-taking journey into the snow covered alpine and into the heart of the best scenery in The Mackenzie Country.
Picture a crisp blue bird day, with a fresh bit of crisp mountain air as you sip a freshly made hot chocolate or coffee, while enjoying inspiring private scenery you wouldn't be able to experience on your own. Travel in legendary Land Rover Defenders to get far away from the hustle and bustles and closer to glaciers and pristine river valleys and towering waterfalls.

2. Take a Star Gazing tour
One of the most popular winter activities in Lake Tekapo is stargazing. In the wintertime the skies are some of the clearest and visitors can join a guided night sky tour with Dark Sky Project or Chameleon Star Gazing. Lake Tekapo stargazing in winter offers and incredible journey of the International dark sky reserve.
You can even just enjoy the dark sky reserves from your accommodation, right outside and it's even more easy to stay up for as night time falls earlier in the winter down here!

3. Enjoy snowy mountain vistas while soaking at Tekapo Springs
There's something about having a cold temperature outside and then being nice and toasty with a soak at Tekapo Springs. This is a favourite lake Tekapo winter activity, as you can enjoy the snowy mountains right from the hot pools itself. Any time of day- you can surely enjoy a great day at the springs in the wintertime in Tekapo.
Why not take a 4wd adventure first and then a hot soak as the sun sets and the stars shine bright?

4. Do a day of skiing at Round Hill Ski Area
For visitors into skiing and a more active experience, there are a few ski resorts in and around Lake Tekapo, such as Round Hill situated on the eastern side of Lake Tekapo or even Mt Dobson just before Burkes Pass.  These ski resorts offer a range of ski slopes, from beginner to expert, and can be enjoyed by the whole family. 

5. Go backcountry skiing hut – hut
Lake Tekapo during winter is a destination for skiers. For the more experienced skiers, the Tekapo backcountry offers incredible hut – hut ski touring options by private access on Glenmore Station. There are a number of guided adventure companies that offer incredible backcountry ski touring trips to some incredible private huts perched in the alpine of The Cass Valley.
We recommend Alpine Recreation. These huts are also available in the summer by joining us on a guided hut to hut hiking adventure, known as the 3-day Mackenzie Alpine Hiking Tour.

6. Hike Mt John
One of the most popular hikes in Lake Tekapo is Mt John. This hike can be enjoyed any season, but in winter it offer ice again a great physical activity, to take in stunning lake views of the area. A short 30-minute uphill hike there and back or you can choose to do the ever scenic loop, adding an extra hour and a half to your journey.

7. Take the family to the Snow Tube Park
Wintertime in Tekapo offers a really fun activity for the family known as the snow tube park. Here you can rent tubes and slide down some very fun hills. This is situated at Tekapo Springs. A huge hit for the kids!

8. Visit Mt Cook Township
This is by far a very impressive time of year to be visiting Mt Cook National Park. Glaciers are in all their icy glory and the southern alps are just glowing. It's stunning. A visit to New Zealand's South Island isn't complete unless you visit Mt Cook. A short 1.5 HR drive to Mt Cook from Tekapo will be surely a highlight on your travels.
From here you can either sip a hot cuppa or a cold beer at the Mountaineers Cafe and enjoy the views by taking a hike.

9. Hike the Hooker Valley Track
One of New Zealand's most famous hikes is known as The Hooker Valley Track, it journeys through a beautiful alpine environment, past glaciers lakes and swing bridges to the terminal Lake of the Hooker Glacier. It's an easy 3 hr return, with a very wide path, suitable to most walkers and kids.
Be warned it's busy! For a more challenging hike with less people, we suggest the Red Tarns hike, a steep hour climb up stairs to fabulous views over the whole Mt Cook valley.
10. Visit the Church of the Good Shepherd
A visit to Tekapo in the wintertime wouldn't be complete without stopping in at The Church of the Good Shepherd. The most photographed spot in New Zealand and the South Island.
Lake Tekapo in winter is a magical place that offers a range of winter activities, breath-taking views, and unforgettable experiences. The weather in Lake Tekapo for winter can range between 5c and – 5c during the day and get much colder overnight to -12 or so on average, so bring your woollies!
We suggest spending at least 2 nights in Lake Tekapo and 1 in Mt Cook. That way you can enjoy the many winter activities and breath-taking scenery on offer in this special part of New Zealand's South Island, while having an extra weather day up your sleeve. 
Email: info@tekapoadventures.com 
PH: +64 20 4156 4900  (020 4156 4900) 
"Experience The Outstanding Natural Landscapes Of The Mackenzie Country"